Yes. I know. I am already "virtually" everywhere. You can find me on Sound Cloud to Facebook, Myspace to Coopr8, LinkedIn to Wronglips.. But I really feel like I need place where I can just speak my mind. Politic off the tip of the tongue. Shed light on beautiful things I see on the daily : sushi, dance moves, sex toys, remixes, underground events, kicks...whatever and whenever I see fit. So, this is it!

SARAH WHITE BLACK

.

I added the "Black" for many reasons but the 4 worth mentioning: 1. I LOOOOVE being BLACK. 2. There are way to many Sarah White's online that are also in the arts. 3. As a personal reminder that I started the band Black Blondie, and the reference to BLACK came from a black singer in the band (lol) and 4. I just like it.
Below will fill you up to speed if you have no idea who I am. If you care, check it out. If not--stay tuned for the posts.
////////////////////////////////////////////////////////////////////////////////////////////////////////////////////////////////////////////////////////////////////////

<<<<<<<<<<<<<<<
This is me.
Birthname: Sarah Maricha White.
Born and raised in Minneapolis.
I recently (2007) moved to Brooklyn in search of culture, opportunity and the push I needed to get off my ass and live.

Found it!

I currently work as a singer/songstress/producer, photographer and writer--with a background in fashion, music and art.
Since I have moved to NY I have done some crazy things to pay the bills, but right now, Im blessed to have found
this cute organic spot in noho that pays in cash. Bonus.


I have a beautiful family. Rico aka Dj Don Cuco, came into my life almost 5 years ago at a club. The Lounge. Who
knew a few dates, one gig and a week in

M

e

x

i

c

o

would give me a daughter. Iza. She is the sunshine of my life. See here: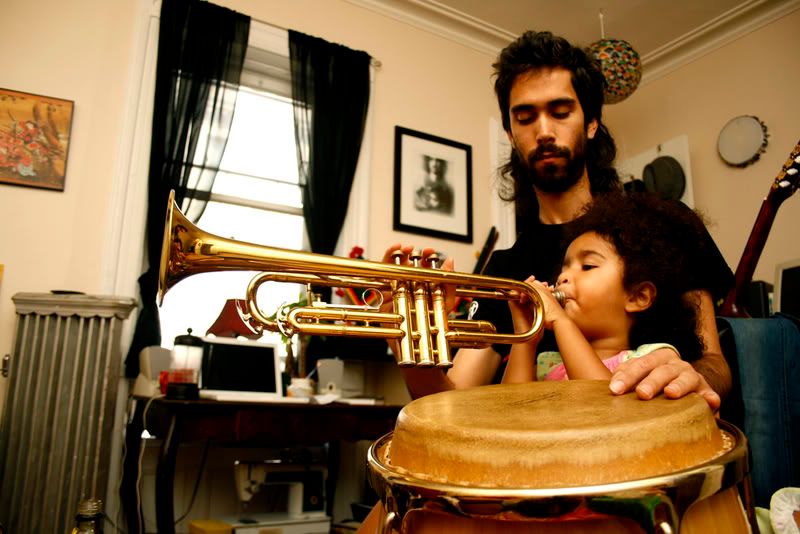 Rico

is not only my "baby daddy" but also my partner and primary producer in my music game. We just released our first EP,

Hiding Blind

. So far, we have had alot of good feedback and have been completely humbled and shocked by how many people love and support our music. Love you all long time. Rico is a bomb Dj (

Dj Don Cuco

, that is) and he plays some of the most eclectic sets of music I have ever heard. Even here in BK, when he's playing, people are always rushing him for the names of tracks from his set. Thats flava. He plays madd instruments and is a talented composer. The world will soon see... But he's mine ladies. Don't even step.
I have been in 2 other Bands-

Traditional Methods

and

Black Blondie

, but have also worked on collabs with artist worldwide.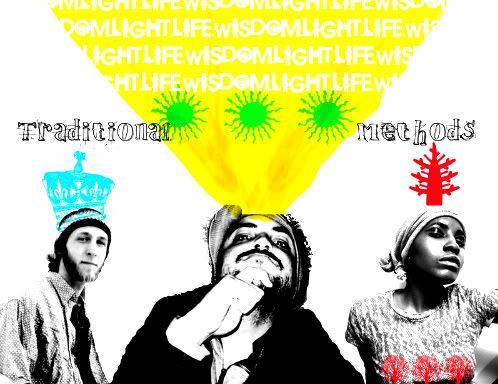 Traditional Methods

was live hip-hop. Political, jazzy, hippie.. kind of with a Digable Planets feel, but from the Midwest. We made music for the people, music for the soul. Played rallies, parties, colleges..Whatever we could do to
spark a light
. We released a full length,

Falling Forward

in 2004. Then split shortly after because I got pregs. Ooops. I still love our music though.
Check this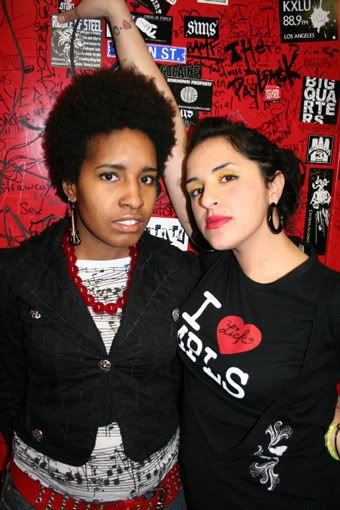 Started

Black Blondie

with my Aquarian sister,
Samahra Linton in 2006? I think towards the end of the year. At first it was funny. We had great ideas, but no one would be in our band. It was like pulling teeth. Finally it all came together and we were blessed to find a group that worked well together and made amazing music. Those were the days. We had a mini-tour to the East coast, and I fell in love. With Black people making music like me. With parties in Fort Greene bumpin' soul all night. With passion and art packed in each street in Brooklyn. It was a wrap. Without hesitation, the family and I bounced.... to

Brooklyn

baby! Black Blondie went on, and though the Black is gone, the music is still magical (MORE) and will slap people in the face once an album drops. I cant even hate on good music, no matter the drama. Sam can sing her ass off. She always will.



So now? Its just me. No more procrastinating. Make this shit happen, each looong day at a time. Ill post more about

Hiding Blind

, my future releases, collabs, photos, secrets, etc as the blog grows. Today is just the beginning. Holla like its hot.
xo
ma